This is a Beta Feature only accessable at beta.mope.io, and has not been released into the main game. If/When it gets released into the main game, remove this template.

The Hyena is the tier 9 animal of the desert and is confirmed by K.O.A and is going to be apart of the desert update.
Appearance
The Hyena has a light-brown body with dark-brown and black dots spread out over it. It has two brown ears and a nose. When the Hyena uses the ability,It has a bigger, moving head, it also will look mad and tiny white dots will appear on the nose.
Trivia
People are confused that the species comes from a cat family or dog family but it is neither it comes from Hyaenidae family.
There only 4-5 extinct species left in the Hyaenidae family.
Proof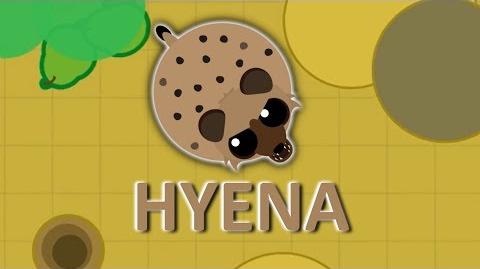 Gallery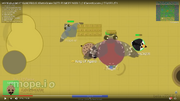 Desert
Animals
Kangaroo Rat ·
Desert Chipmunk ·
Meerkat ·
Armadillo ·
Gazelle ·

Fennec Fox ·

Camel ·
Warthog ·
Hyena ·
Gobi Bear ·
Rattlesnake ·
Vulture ·
Bison ·
Komodo Dragon ·
Blackwidow Spider ·