Welcome!
247 articles created since October 16, 2016

Welcome

Friend

! The Mope.io Wiki is the central database for the addictive hit online browser Mope.io. We currently have 79 editors, 247 articles and 58,718 edits!
About The Game

Mope.io allows you to play as an animal who eats food and water to survive. But be careful! There is an established foodchain. As you try to eat smaller animals, you yourself must also not be eaten by bigger animals. Animals with lime-green outlines are your prey, and animals with red outlines are your predators! Almost all animals have special abilities - for instance, pigs are fast in mud, lions can roar, penguins can slip on ice and dragons can fly!
Youtubers
Here are some cool YouTubers:
La Flame
DopeMope
GamerGeek
P4A
Sk
Nation
Fortish
pllexx H20

Parther
ihavelocity
Bandito
Pain
Nike
Zino
Dark Sunrise
Saeng

Golden Light
iPoision
iPoision's dumb buddy
iStealth
iXplode
SICKMania
Jamstwe









Create blog post
Ok lets get ot the point. Why? Well mope is not getting updated and I have noth…

Read more >
See more >
How many animals have you reached?
Wiki Allies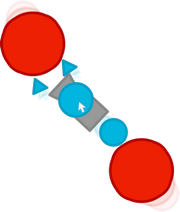 Community content is available under
CC-BY-SA
unless otherwise noted.