This Wiki was created on October 13, 2016! We currently have 91 editors and 229 articles with 50,581 edits!
There are some cool YouTubers, such as La Flame, DopeMope, GamerGeek, P4A, Sk, Nation, Fortish, pllexx H20, Parther, ihavelocity, Bandito, Pain, Nike, Zino, Dark Sunrise, Saeng, Golden Light, iPoison, iPoision's dumb buddy, iStealth, iXplode, SICKMania, Jamstwe and more!
Welcome to the Mope.io Wikia!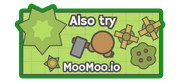 Welcome! This is the official (so far) information database for the game Mope.io! Mope.io is the addictive hit online browser game that is considered by many people to be "the new Agar.io". Put simply, you are an animal, who eats berries, mushrooms, and other animals in order to grow. You must also drink water to survive. But be careful! There is an established foodchain: as you try to eat smaller animals, you yourself must also not be eaten by bigger animals. Animals with lime-green outlines are your prey, and animals with red outlines are your predators! Almost all animals have special abilities - for instance, pigs can slide in mud, lions can roar, penguins can slip on ice and dragons can fly!
If you have any ideas that you might not be able to edit post it here
Please read the Rules before editing.
Please read the Chat Rules before coming to Chat.
The game is updated on a regular basis, and it can be played on mobile! Just click here to start playing!
Have any questions or comments? If you need any help, feel free to visit the Staff page for a list of every available staff member on this wiki. The Staff page also contains information on how to apply for a staff position, a list of staff ranks, and general rules everyone on this wiki should follow. Be sure to check it out!
Need to create a page for the wiki? Check the page layout guide first!
Have a clever idea or suggestions for the game? Head on over to the official mope.io reddit and post there; the dev is always watching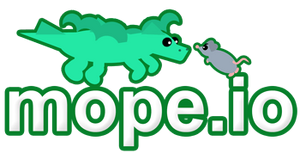 How many animals have you reached?
---
Create blog post
Ok lets get ot the point. Why? Well mope is not getting updated and I have noth…

Read more >
See more >
---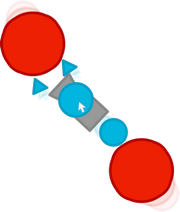 Community content is available under
CC-BY-SA
unless otherwise noted.