Welcome to the Mope.io Wiki!
The Mope.io Wiki is a database for the hit online browser game Mope.io, that anyone can edit. Our goal is to document all aspects of the game in its entirety. Since being founded on October 13, 2016, much progress has been made on this, though we are constantly updating.
Wiki Stats
284 articles • 5,799 files • 93,762 edits
About The Game

Mope.io is a game in which you to play as an animal who eats food and water to survive. There are various biomes that each have unique food and terrain to aid the levelling-up process. But be careful! There is an established food-chain. As you eat smaller animals and progress to higher levels, you yourself must also not be eaten by bigger animals. Animals with lime-green outlines are your prey, and animals with red outlines are your predators! Almost all animals have Special Abilities to help enhance gameplay - for instance, Pigs move fast on mud, Lions can roar, Penguins can slide on ice and Dragons can fly!
Important Links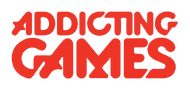 ---